Seek the Compensation You Deserve with A Slip and Fall Lawyer in El Centro, CA and The Surrounding Areas
When you slip or trip and fall on someone else's property due to unreasonably hazardous conditions, a personal injury lawyer can help you seek compensation from the property owner. In order to make a premises liability claim, you'll need to prove that the property owner knew about (or reasonably should have known about) the hazard and failed to act on it. You'll also have to prove that the hazard was responsible for your injuries. Attorney Diane Regan advises and represents clients in El Centro, CA and the surrounding areas.
What Is Premises Liability?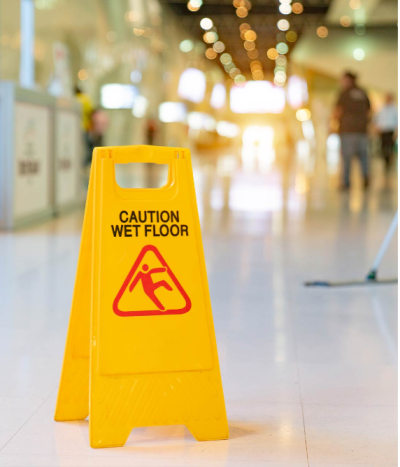 Property owners, and sometimes occupants, are legally responsible for inspecting their properties to identify potentially dangerous conditions. It is their responsibility to either repair the condition or adequately warn lawful visitors so that they avoid injury. Premises liability is a type of personal injury case that involves negligent property owners who fail to fulfill those responsibilities. Some examples include:
An employee of a retail store mops the floor and neglects to put down a wet floor sign, causing someone to slip and get injured.

An oil slick on a homeowner's driveway causes a delivery person to slip and get injured.

An elevator fails due to improper maintenance and someone riding on it is injured.

A hotel fails to change locks or provide proper security and someone is assaulted as a result.

Someone trips and falls in a stairwell due to improper lighting that makes it difficult to watch one's step.
Consult with A Slip and Fall/Trip and Fall Lawyer Today
Call or fill out our online contact form to consult with Diane and find out how much your case could potentially be worth.