Seek Compensation with The Help of An Assertive Car Accident Lawyer in Imperial County, CA and The Surrounding Areas
Auto accidents can cause serious injuries that leave victims with expensive medical needs, lost income from time spent away from work, and life-altering disabilities. If you were injured in an accident that wasn't your fault, you should consult with an experienced personal injury lawyer such as Attorney Diane Regan. Diane is a passionate and assertive lawyer who represents victims of car, motorcycle, truck, and other auto accidents. She fights to help her clients claim fair compensation for their injuries. The Law Office of Diane M. Regan assists clients in San Diego County and Imperial County, CA as well as the surrounding areas.
When Should You Call a Motorcycle Accident Lawyer?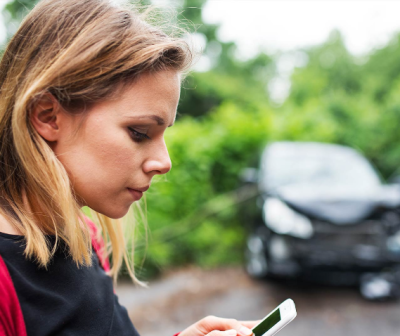 Motorcycle accidents often lead to serious injuries with effects that can last a lifetime. In any personal injury claim, the plaintiff has to prove that the defendant acted negligently and that their actions directly resulted in the plaintiff's injuries. It's also their responsibility to prove how the injuries have impacted them financially, physically, emotionally, and otherwise. The defendant in an auto accident injury claim could be another driver who was speeding, texting, running a red light, or otherwise driving negligently. The defendant could also be the government entity responsible for maintaining safe roadways or even the vehicle manufacturer if the accident was caused by a defect.
Consult With An Auto Accident Lawyer Today
Call to speak with a car accident injury lawyer today and find out how much your case may be worth.